August 3, 2011 Update
:
@WharnsCBCSPORTS
Tim Wharnsby
: Nashville's Shea Weber is awarded a $7.5 million salary arbitration.
August 2, 2011 Update
:
Shea Weber's arbitration hearing went forward as planned today.
@DarrenDreger
Darren Dreger
: Shea Weber asked for $8.5 and Preds submitted $4.75 million. Arbitrator has 48 hrs to decide on 1 year term.
Elliotte Friedman
supplied noteworthy insight
:
One agent said, "This is the strategy for a player who wants to leave" ... Another (source) said the entire Nashville organization is "astonished" it's gotten to this point ... But, several people who know Weber say this is not about money.
Well of course its
not
about the money. We only needed to read between the lines to know that. What is it about then? To get a real sense of Weber's leanings, I believe there are other circumstances that may point the way.
Original article continued:
In May 2011, Shea Weber said
about the negotiation
:
"It's gonna happen. I want to stay here. It's just a matter of time before something gets done...I love it here. The people in Nashville are awesome. The fans are the best in the League. I wouldn't want to go anywhere else...I don't think it has to get done quickly. I want to stay here, there is no rush. It's not like I'm not going anywhere."
Shea Weber about a chance to win: "I think we can [win]. We were right there this year. You could see how close the games were against Vancouver, the number one team in the League. As long as we continue to work hard and get better, I think there is a good chance the Stanley Cup will come to Nashville."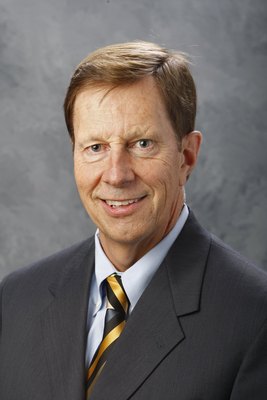 Around the same time in May,
David Poile
said about the negotiation
:
"If you are asking will we be able to sign Shea Weber, the answer is yes...They want to wrap it up before July 1"
Well here we are, and its taken arbitration to settle the matter. Perhaps these comments are worth a closer look. Poile said "they" want to get all done by "July1." Yet if "they" is Shea, he said around the same time, "there is no rush." Which is it? Perhaps Poile misread Shea's urgency level at the time. He obviously figured it out by the last week of June, as he elected to protect his asset from offer sheets by exercising the club's option to elect for an arbitration hearing.
Also, something he said above doesn't quite jive: "It's
not
like I'm
not
going anywhere." He used a double negative there. That would cancel out not part of the phrase and if interpreted literally, he would be saying, yes, I'm leaving. Was it just a slip of the tongue or was this a
Freudian slip
?
Likely trivial, but lets take a closer look at the circumstantial evidence that may point to Shea having a conscious or unconscious desire for change.
On March 29, 2011,
Shea Weber said
about his contract negotiations with Nashville: "It's a tough situation for everyone and we're going to try and find a way through it.
There's a lot to consider here
." A lot to "consider" indeed.
So what could he be considering. Well there is always the obvious, salary and what kind of contracts one's comparable peers receive from their teams (Drew Doughty, Luke Schenn, Steven Stamkos, etc). What else could Shea Weber be considering?
Well considering Weber "has been described as
a close fr
iend of Hamhuis's
," (that's the two of them a few years ago visiting the sick kids on Halloween) one of those things to
consider
is setting himself up similarly to
Dan Hamhuis
.
Hamhuis went from playing on a team that hadn't won a playoff series to one that played for the Stanley Cup his first year on his new team, the Vancouver Canucks. Hamhuis also has the opportunity to play much closer to family by having a longterm deal with a team in him home province of British Columbia.
Speaking of family, for Weber, not only would getting a better chance at the cup be important, but also to be closer to family. Shea unfortunately
lost his mother, Tracy Weber
, last summer, "after a long battle with a brain tumour." She was only 47 years old. His father, James Weber was a saw mill worker for three decades before he was
laid off from his job
, not to much before Tracy Weber passed.
Now James spends his time helping out Cal Franson at the local hockey rink in Sicamous. Cal of course is ex-Predator,
Cody Franson
's father. The Franson and Weber family have been tied together for decades. Cal knew Tracy in grade school. And Cody and Shea's younger brother by two years,
Brandon Weber
, are best of friends. Shea has a couple years on both of them.
And friendship obviously means a lot to Shea. Now both Hamhuis and Franson are gone -- considerations that weigh heavily on Weber I would imagine.
What about the other side of the coin thought -- the Nashville Predators? This is the only team Weber has known as an NHL player. He is the team captain, he was at the team's draft table this year in Minnesota. Certainly he has loyalties to the community and has made life long friendships with others on the team.
He went to war for Nashville this NHL post season and was a huge part of the franchise's first ever playoff series victory. The epic beard was living proof of the playoff run.
As stated above, in the media, Weber has said only positive things about being in Nashville. And I'm quite certain he's sincere, as the city and fans have shown reciprocal respect for their beloved captain.
Nevertheless, family is the tie that binds. I would imagine, Shea would love to be closer to his family especially knowing he'd have just as good (if not better) of a chance at the cup playing near and with close friends and family. I believe its reasonable to wonder if these are the unvoiced thoughts when he said, "there's a lot to consider."
Certainly
recent rumors and whispers
have suggested this might be the case. In fact, it might be the case for each of the
Kelowna Connection
.
Other Shea Weber (#WeberWatch) Posts: